Taynton Metal Detecting Club
The Gannets

Taynton Brick Yard and Pottery

by Donald Sherratt

The site of Taynton Brickyard and Pottery is now called the Potteries. The land was once part of Cold Croft Farm to which it is adjacent. It appears that brick-making began sometime after 1822 by John Smith. The site is marked as a Brick Yard on the Ordnance Survey map of 1831. On the Tithe Lists of 1841 and 1856 John Smith is referred to as a brick-maker. On the Census Returns of 1851 we see that John Smith was a Farmer and brick-maker, employing 8 men.

In 1862 the brick yard was put on sale and advertised as follows
A newly built Cottage and Brick Yard, with a brick kiln therein, containing a valuable bed of superior clay, part of which has already been excavated for the purpose of manufacture.
The Brick Yard together with a cottage and 2 acres was purchased by Edwin Phillips for £600. The cottage and brick kiln had been built on excavated ground, where thousands of tons of clay had already been removed over the previous 35 to 40 years. Map showing brickyard.

During the years that Edwin operated the Brick Yard and Pottery, an enormous amount and variety of goods were produced. His products were transported a considerable distance using two horses and a wagon, often being met half way with another team which took the goods on to places such as Hereford, Worcester and Birmingham. On the 1865 Census return Edwin Phillips was referred to as A Brick- and Tile-maker. In 1870 he was a Farmer, brick, drain pipe, floor quarry and brown pottery-ware maker. In 1885 he was an operator of A Brick, Tile and Pottery Steam Works.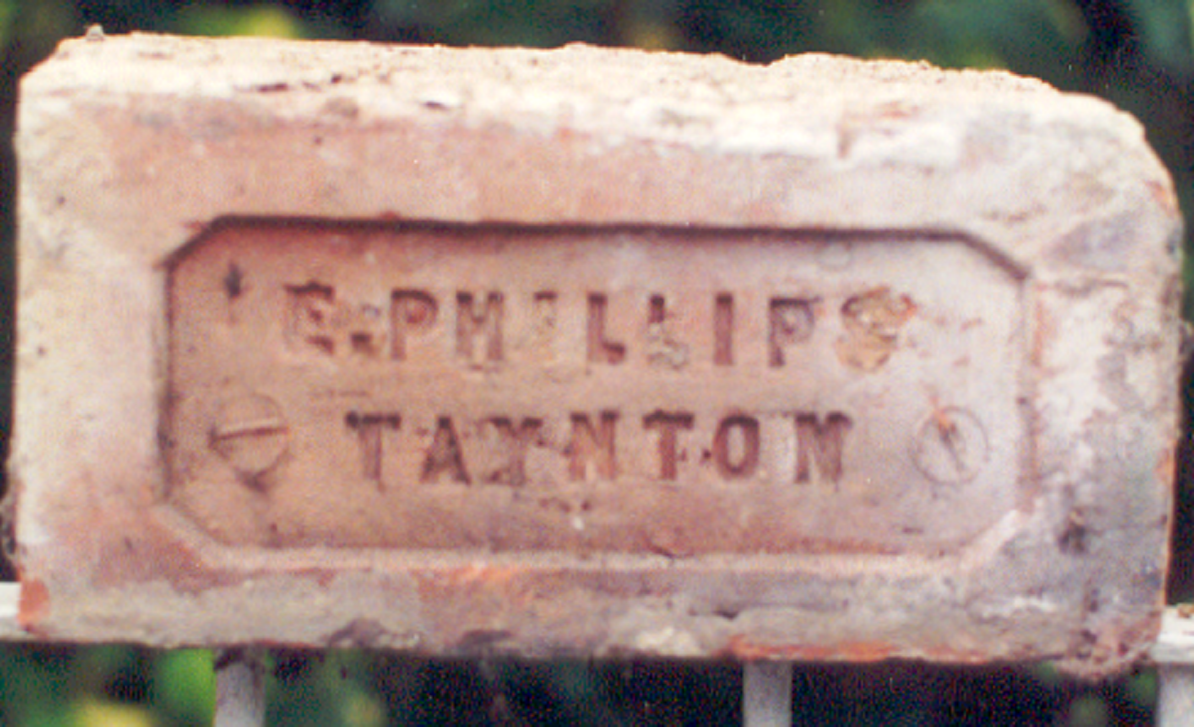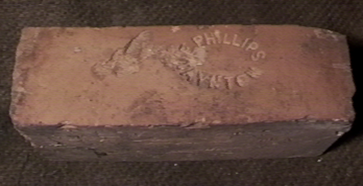 In addition to bricks the site also produced roof tiles, floor tiles, coping stones, drain pipes, rhubarb pots, chimney pots, flower pots, garden ornaments, bread bins etc. The colouring pattern on some of the ornamental articles was obtained by using a clay from a different part of the parish. A yellow clay was dug from a field at May Hill called Smith's Field. The pots were made using a potter's wheel worked by hand and later by a treadle.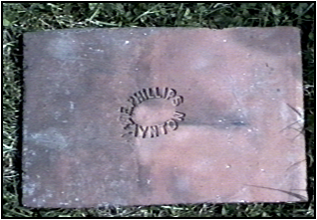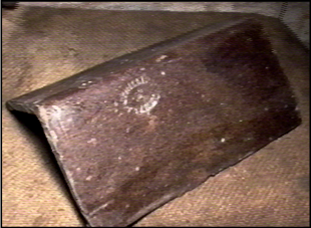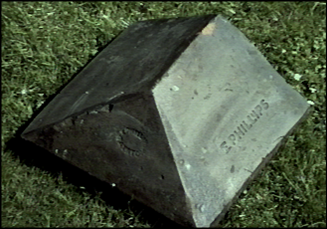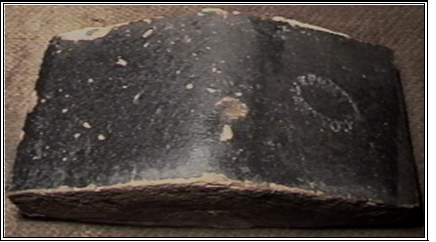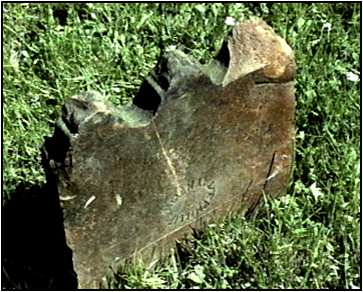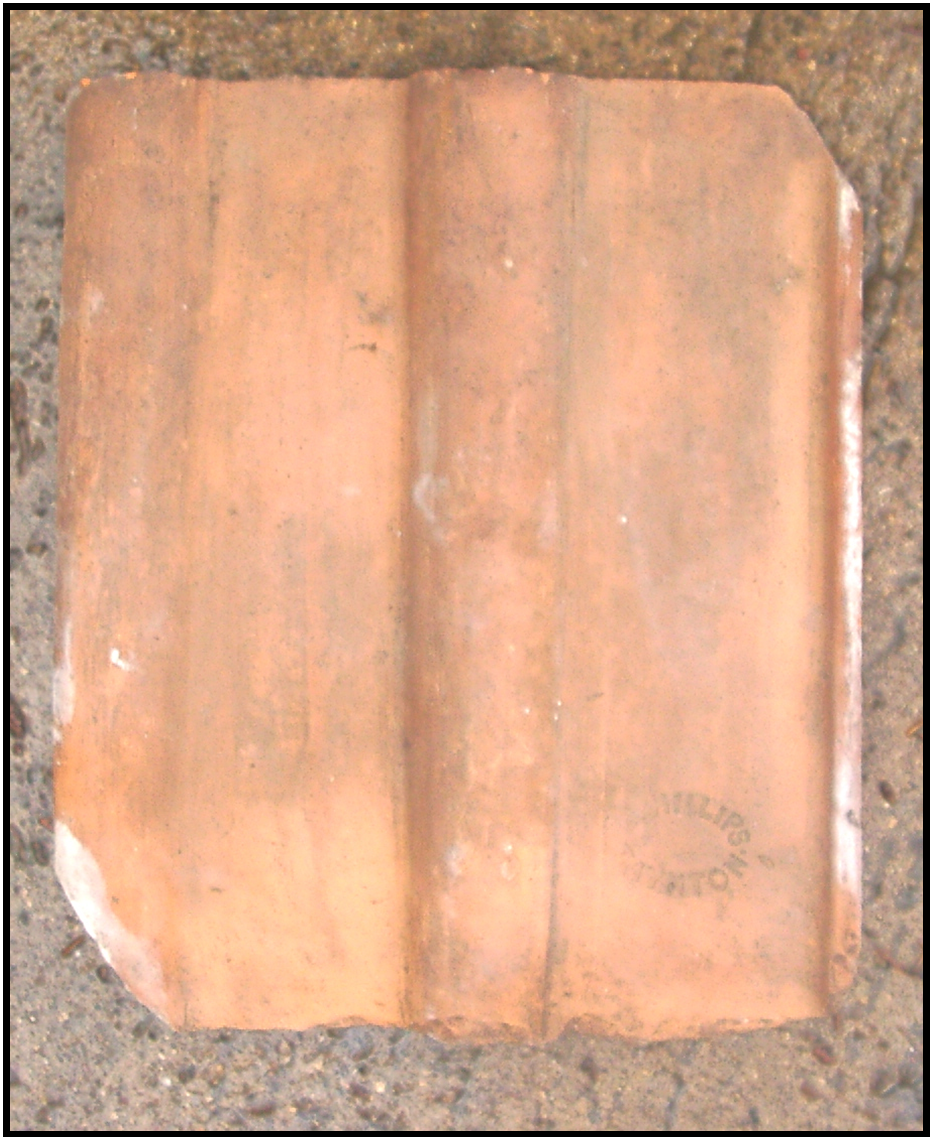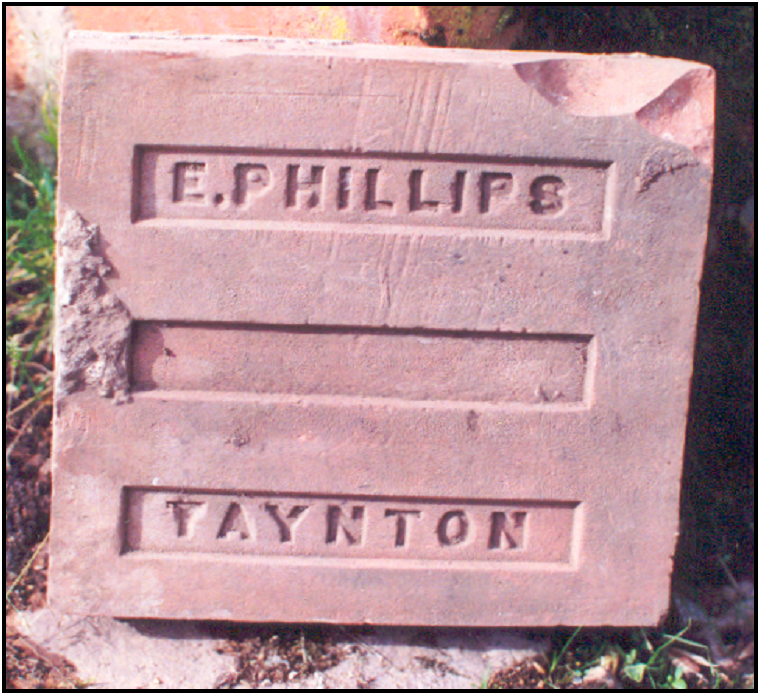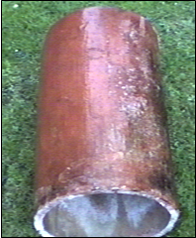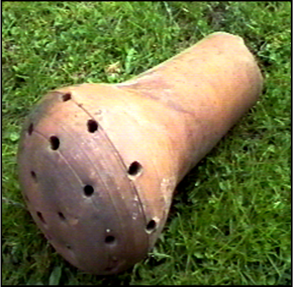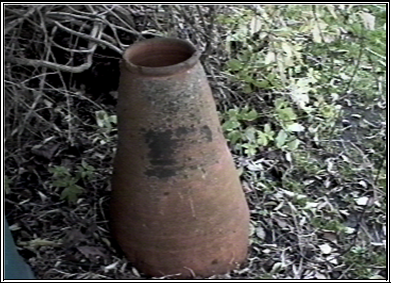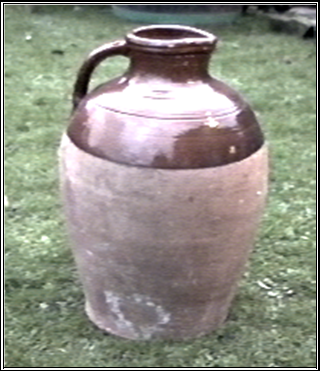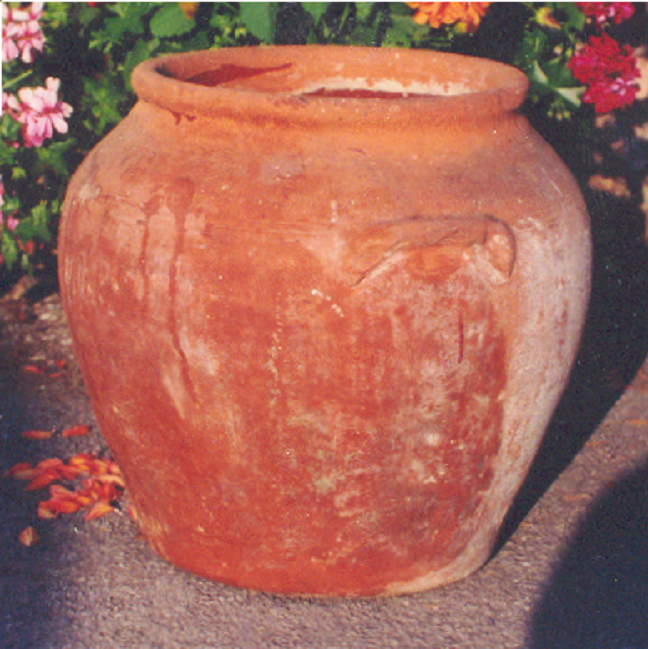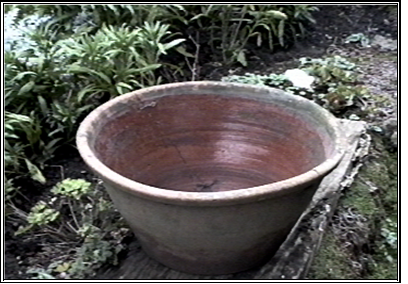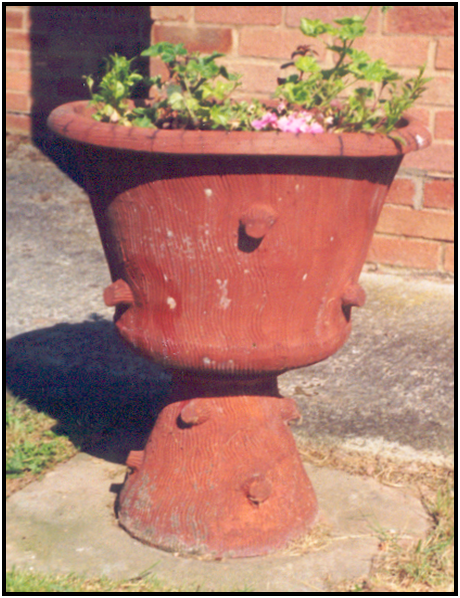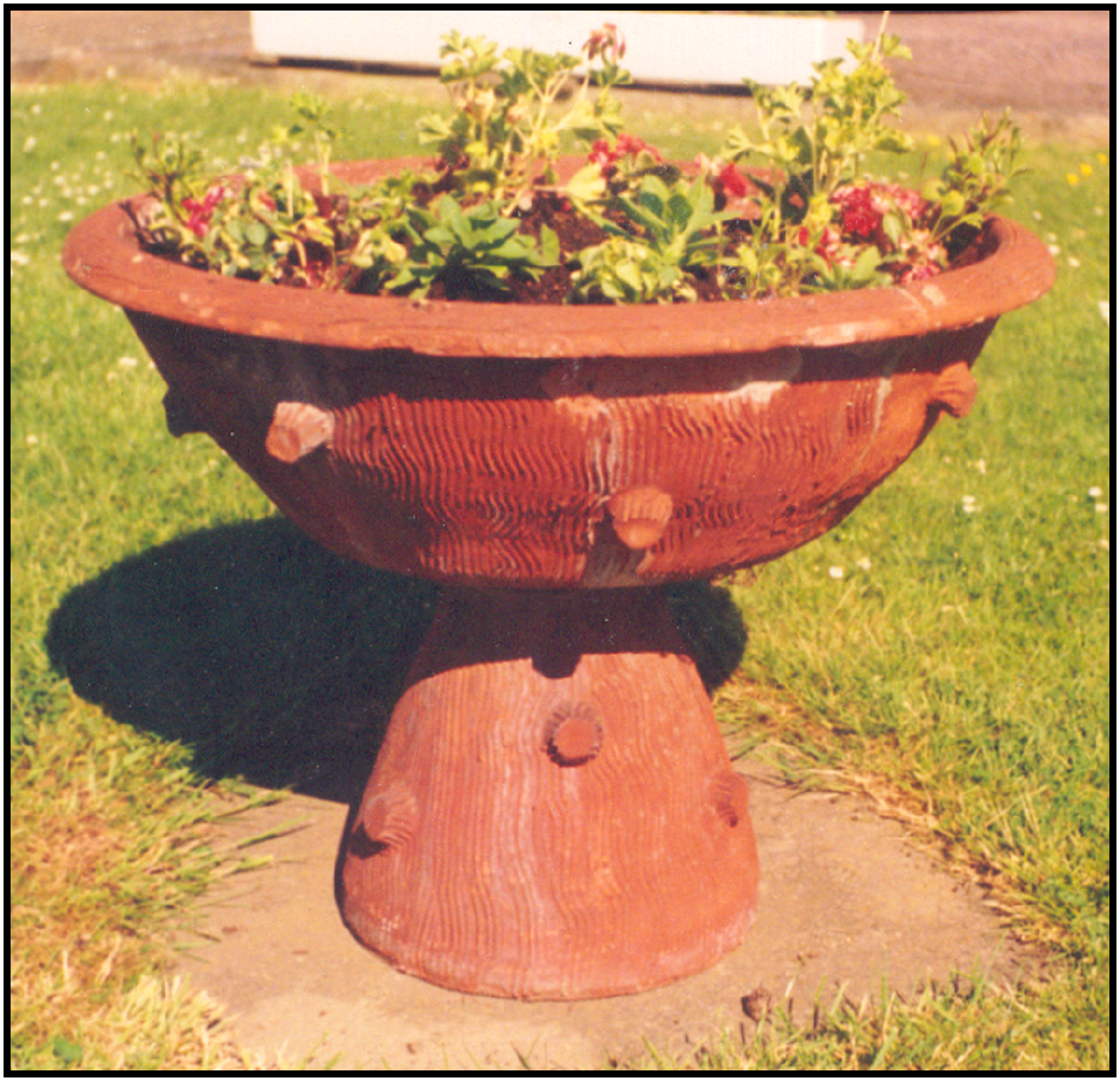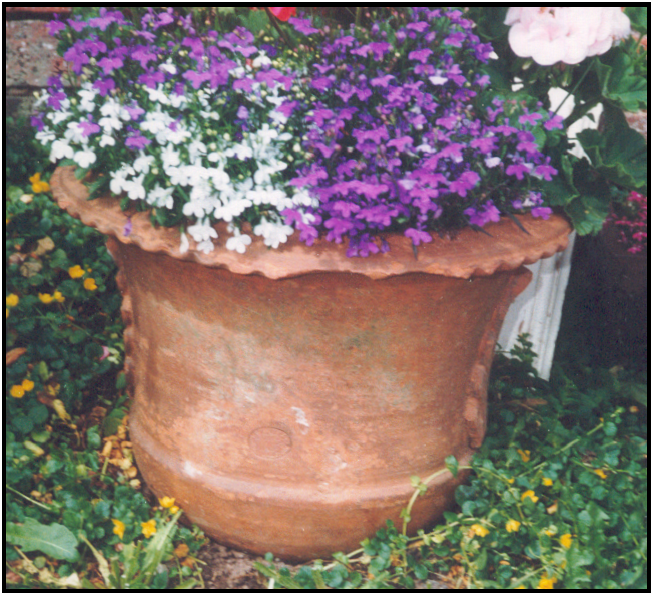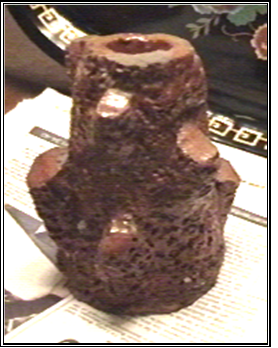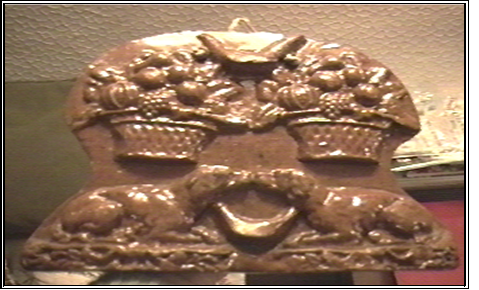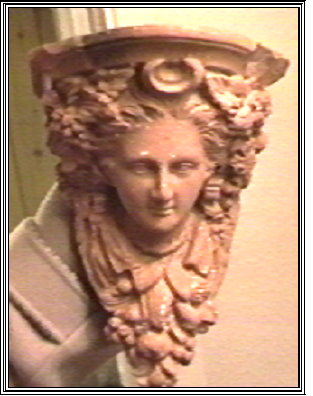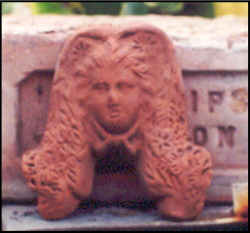 Sometimes while on night shift the men would make small articles for themselves if they had some spare time. Examples include an ornamental 'tobacco jar', an ornamental flower pot and an unusual flower pot which has the drip tray made integral with it.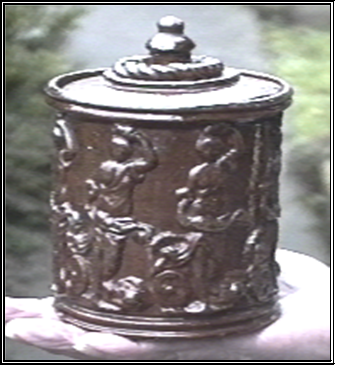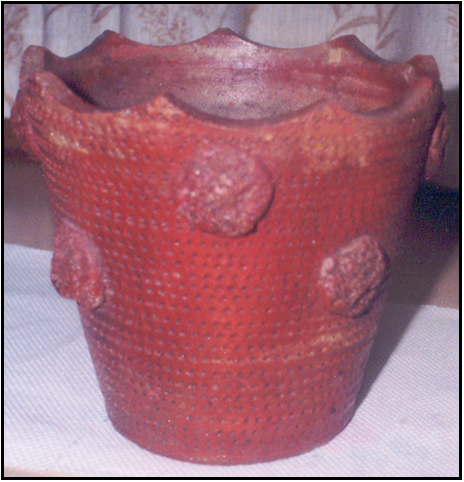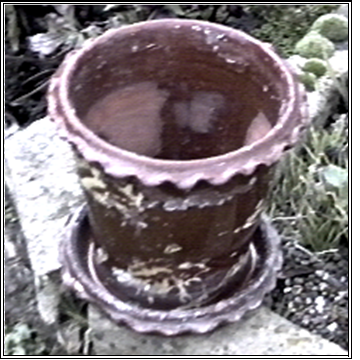 The first operation in brick-making would have been to remove the top soil and wheel it away. The clay or marl would be dug in the autumn, placed in large heaps and left to weather through the winter. At the commencement of the brick-making season in April, the clay would have to be "tempered", that is, to be turned over with shovels with water being added and mixed and trod until it became a homogeneous paste. During this time stones would have to be picked out by hand (a stone the size of a pea would destroy a brick during firing). One cubic yard of clay would make about 500 bricks. The prepared clay would then be wheeled to the moulder who would force the clay into wooden brick shaped moulds; a good man could mould 10,000 bricks per week. The soft bricks would then be laid outside for several days to partly dry, after which they would have to be stacked into a kiln. The kiln was built to take many thousands of bricks at a time. It took three weeks to stack the kiln and get it ready for firing. It was a big round kiln with woven copper wire round it to stop it cracking - it looked like a large bee hive. There were entrances all the way round which were sealed up before it was fired. Stacking, firing and controlling the process required a lot of experience. It required about half a ton of coal to fire every 1000 bricks.
In the early 1860s brick-making machines were becoming available. A "Pug-Mill" was invented which would crush and temper the clay ready for moulding, moulding machines came into use which would form bricks and tiles under pressure and also produce seamless land drain pipes in a range of diameters. Edwin Phillips took advantage of these advances. He probably used the new idea of utilising the waste steam from his Marshall portable steam-engine to improve the consistency of the clay before being moulded. This, together with his brick press would have enabled him to produce the good quality bricks and tiles for which he became renowned. He would also have produced large quantities of land drain pipes with his pipe making machine, previously pipes were made by folding flat sheets of moulded clay round a wooden pole.
In April 1908 Edwin died aged 90 years. All of Edwin's stock and equipment were sold by public auction. Amongst the equipment was a brick-making machine by Page and Co. of Bedford, a single and a double brick press, a brick and tile cutting table, a pipe making machine with iron dies to make pipes from 2" to 12"diameter, tile cutters, an 8 horse-power engine by Marshall, potters' bench and foot wheel, brick barrows, also large quantities of tiles, pipes, chimney pots and bricks.
In September 1911 Horace Phillips purchased Cold Croft Farm with 28 acres and the Brick and Tile Works. Horace was Edwin's nephew and he ran the works for about five years employing up to eighteen workers at one time. When the 1st World War broke out in 1914 many of the workmen left to 'do their duty', some never to return. Horace himself went to war, he did not reopen the brickyard and potteries after returning.
In 1937 a Mr Plowman moved with his family into the cottage at the Brick Yard. Most of the original buildings were still there at that time. He soon demolished several of the old buildings because of their bad condition, including a watchman's hut fitted with a fire place. His daughter Mrs Elsie Davies remembered that there was a glazing shed and a brick building which had four ovens either side; this must have been the kiln. There was also a drying shed which they called the 'shed made of holes' - it got that name because every other brick was omitted. She said it was fitted with shelves and there were still some pots on them. This building collapsed after a heavy gale so afterwards the site was cleared. It was Mrs Davies who renamed the site The Potteries.
At one time there was another Brickyard in Taynton; on a map of 1890 a Brick Works is shown near Moat Farm. Buildings were erected and many tons of clay extracted but the business did not survive for many years; it is believed that the clay proved unsuitable for its purpose.