Taynton Metal Detecting Club
The Gannets
Citrine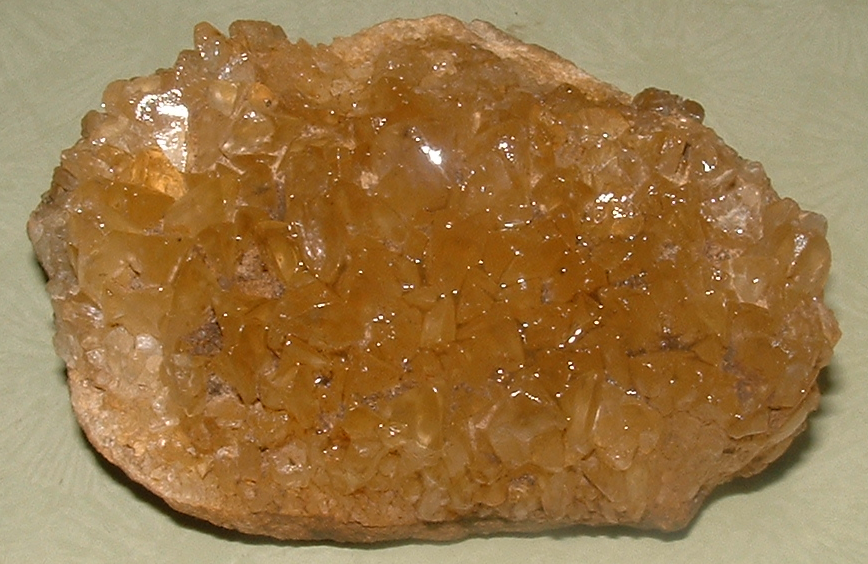 Citrine is any quartz crystal or cluster that is yellow or orange in colour.
Citrine is produced via the very high tempreatures from a volcanic eruption. The surface rocks at Coberly are from the Mesozoic era within the Jurassic period Citrine is of 7 hardness,with diamonds being 10 at top of the scale.
Although often cut as a gemstone, Citrine is actually somewhat rare in nature. Specimens of low grade, inexpensive Amethyst or smokey Quartz are often cooked at high tempreatures to produce the more profitable orange/yellow Citrine".